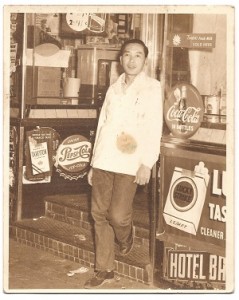 I have been lucky enough to have a grown up in a household with both my parents and my grandparent from my father's side. In a humble five story walk up across the street from Columbus Park, my family has held a strong presence in Chinatown for four generations. When my great grandfather migrated to the United States about a century ago, he brought with him the traditions of his origins and created a new life in America that would set president for the following generations to follow. When my grandfather united with him, together they planted their roots deeply into what we know of as the Chinese American Experience. When my father finally arrived, hardship and success came hand in hand. With the strength of the family they excelled through the decades making history in a unlikely place.
Years later a proud forth generation emerged, and what some might call a full transitional integration, I call a distinct identity with  characteristics of one place, Chinatown New York City. With the multitude of cultural  influences and its longs standing history, the hard work, sweat and tears of our past generations have created a place that is completely unique. I am extremely privileged and honored to be apart of the making and the continuation of my family traditions, what we stand for and what it can transform into.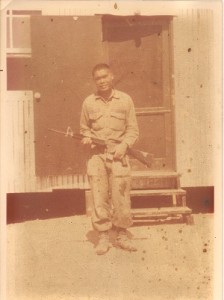 I am extremely proud to have these men in my life. This Father's Day I pay tribute to these significant people who raised me, these important people that shaped my values, these noble people who have suffered, endured and sacrificed for my well being, and these extraordinary people who gave me the tools, strength and determination to succeed. These people I call my Ye Ye and my Dad.
To all the loving and supportive Father figures that have positively influenced us to be better, Thanks You!