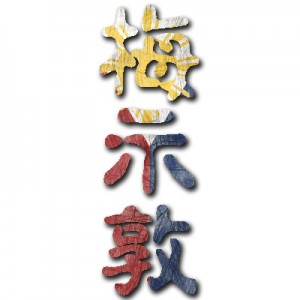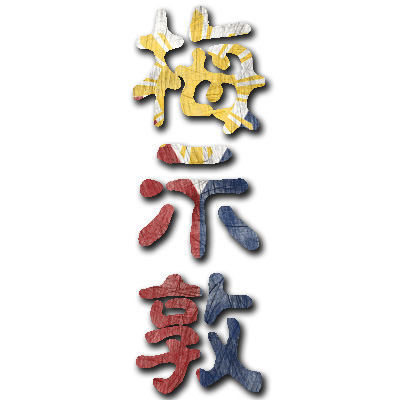 I was born to a Chinese father and a Filipino mother. I was raised in Chinatown New York City, in a predominantly Chinese household alongside my older sister and my Chinese grandparents. Chinese culture and traditions have been prevalent themes in my life and expressing myself through the use of both Chinese and English has always been somewhat familiar to me.  Considering where and how I grew up, it was natural for me to connect with Chinese culture, yet inside there was a strong yearning to understand and to identify with my Filipino heritage.
It wasn't until I was older that I really began to explore the concept of "pursuing ones identity" and "uncovering ones roots."  Football was my ticket to finding parts of me not found in NYC. Football was the gateway for me to see the rest of the world and to uncover parts of my heritage that I have always wondered and dreamt about. Football allowed me to displace myself geographically and it enabled me to take a new perspective on my identity. Football facilitated my rediscovery, and just as important, it gave me a chance to experience the ethnicities, cultures and customs of others.
In 2009, after graduating college, I decided to move to Hong Kong to pursue a professional career as a footballer. With a dual mission to play football at the next level of competition and to enrich my cultural values, I packed my bags and left for Asia's urban hub. Playing in HK allowed me to submerge myself in what seemed to be one "Gigantic Chinatown." I was able to improve my Chinese while adapting to the everyday life in an overcrowded and fast pace city.  Hong Kong soon became my second home and it established a meaningful place in my heart. It was a significant time in my life. By knowing more about where I came from and getting a glimpse of my family's past, it allowed me to properly move forward in life.
Not long after returning home, filled with a new found appreciation for my family's sacrifices and values that made me who I was, the calling to repeat such an experience for my Filipino side proved too strong to ignore. With arrangements made to try out for a local team in Manila, I hoped to gain insight, knowledge and understanding about Filipino culture, which wasn't as prevalent growing up. Knowing the amazing gains from submerging within a culture in a foreign land, I was extremely excited to embark on my new journey. At the time, the opportunity for a spot on the National Team would have meant not only taking my playing career to an international level, but it would signify an experience much deeper than I could ever dream of. It meant representing the country of my mother, her struggles and her triumphs as her proud son. Most of all it meant representing a country's beauty in a universal language, on a level playing field and with the pride of its people.
The first time I had the honor of wearing the Philippines jersey in an official match was against Hong Kong in the 2011 Long Teng Cup. Although I was unable to enter the match, just suiting up and witnessing an international match as a player was extremely emotional. Seeing and feeling the Filipino support in a foreign country would forever shape my view on Pinoy Pride. It made me realize that the path to finding my heritage laid in the eyes, voices and stories of the people. This first magical event reinforced my cultural curiosity and it truly humbled me.
After suiting up and representing the country for a year in various competitions, I had found myself relocated back in Hong Kong. I was left wondering when I would ever represent the country in completion. When it was announced earlier this year that the Philippines were to play an international friendly on Hong Kong soil, I was ready to play my part on the team once more. I knew my support on and off the pitch in a familiar country would certainly be a contribution in this match away from Manila.
June 4th marked yet another victory for the Philippines National Football Team. In Mong Kok Stadium, we beat the home side 1-0 in a hard fought match filled with physical, mental and political tension. For the first time in history, we captured our first ever win over Hong Kong. Both teams fueled the match with exciting chances that culminated in spectacular headers just off target by Hong Kong, and a magnificent saves by Neil Etheridge. Ultimately, we managed to find the back of the net by a brilliant header from James Younghusband, and we were able to hold the single goal lead to seal the fate of the match.
The match resulted in extreme delight and disappointment, along with an eruption of distaste. Many people have been focused on the political implications of the match-up and the displays of turmoil between the two countries, but somewhere amongst the resentment rest a significant story untouched by hatred. This is my story about honor and humility.  It is a reminder of the beauties of diversity and how culture, representation, association and identity can be achieved through football. Whether defeated or victorious, cheerful or disheartened, football brings people together and bonds countries. When used for good, football has the power to stop wars, and even if for a brief moment in time, it can bring about peace and unity.
To date my career as a Philippines Azkals started in the country's first ever draw against Hong Kong and has went full circle, culminating in the country's first ever victory over Hong Kong. Throughout this incredible journey, a very special group of Azkals from many foreign lands were able to find their roots. We came fierce and strong to serve a country proud. Some have gone astray, some will continue strong, most will play a loyal role in the pack, some will become top dogs but all will hold in their hearts the unity it brought their mother land. We have come a long way as an immerging football nation, but we have many more strides to take and many more boundaries to overcome. I am confident that we are heading in the right direction. The nation's talent matched with the country's support will continue to surpass expectations from around the world. I am privileged, proud and honored to have been just a minute part of this great history in the making. I am lucky and most humbled by what I have seen, felt and have learned. My journey as a proud American Born Chinoy has only begun and will continue on.
I am uncertain of when I will be called to serve the country in competition next and I am unsure of what the football future might hold. What I do know is that my time spent in both Hong Kong and the Philippines as a footballer has indefinitely transformed my life professionally and personally. It has elevated my playing experience to new levels and it has opened my heart to my own ethnicity while opening my eyes to the diverse cultures around the world.