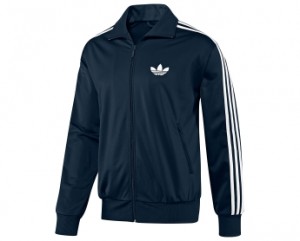 Nothing better than a classic throw back. Definately brings you back to the good ole days. Nothing says bring in the new year with fresh new oldies. Now, if you're like me and you enjoy a good collar, then you'll prefer the subtle difference in the Firdbird track suit insted. Either way, both nice for yourself or a fellow player in mind.
As much as these jacket speak old school, they're brining the flavor of u
rban back to the scene.
And just in case you have no one in mind for these items, just remember there always a bit of funk and hip hop in all of us. Cheers!