After watching the last two Under 23 Philippines Team games, I can't help but want to write, reflect, and voice some of the feeling going on inside of me. Since I arrived in the Philippines I have been welcomed with a sense of hope and undying support. But with all of the attention and inspiration comes a level of expectation and a level of pressure which is very real. We as Filipinos are extremely passionate and sensitive which brings an incredible amount of love and gratitude, and with that, also comes a real criticism. Not only is this expectation and criticism important, it is absolutely imperative for the development of the sport, and for a country striding to become a true football nation.  I hope we can find a good balance of unconditioned love and constructive criticism, because at the end of the day this is what it is all about: Constructing something Great.
Together with the support of the country, it is up to players, coaching staff and entire team to harness this energy and create quality performances. I really hope together and as a country united we can find balance between these two things. I think what we will find is that love-hate, support-criticism, and performance is what drives the other and is certainly proportional in its effects.
"Love where love is deserved, and criticize where criticism is necessary. Extremely under-deserved love or judgement can be detrimental. Finding a balance is the key to success."
I leave this note by reminding us of some of the beautiful and sometimes hard lessons that the sport we love brings to all of us. This picture was taken during a tournament I had the great pleasure of watching, while supporting Payatas FC seen in Red and White. The photo captured depicts a sea of Payatas players defending the opponents throw-in.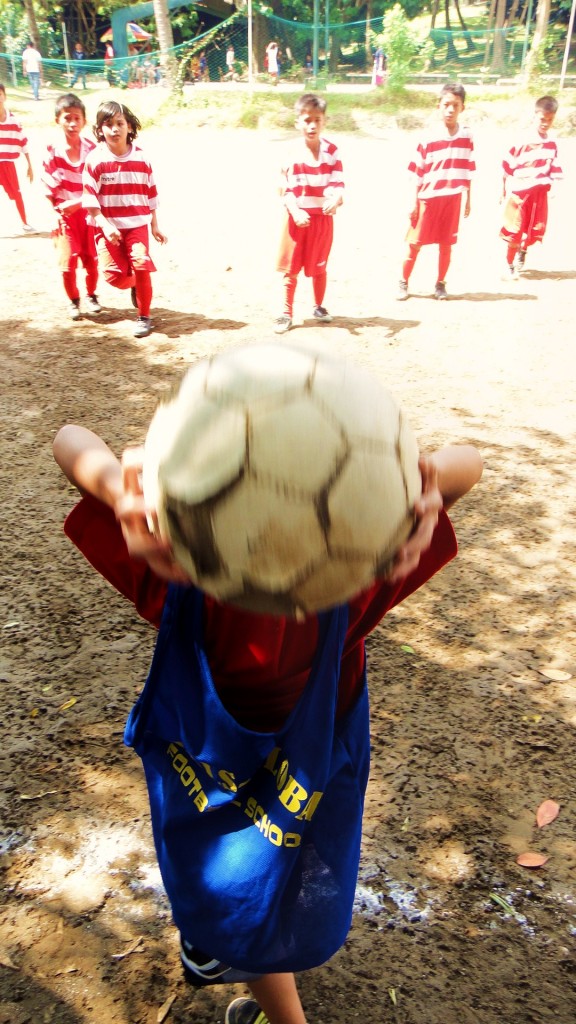 I hope, we too can stand strong behind a young U23 team and show the rest of the Football world that the Philippines can stand United. As a spectator and supporter, I hope we can reserve the love and judgement to where it can be constructive and not wasteful. I wish our young Azkal's the very best moving on after two defeats in this years SEA Games, and I also wish the support for the development of the sport can hold strong in the teams endeavors.