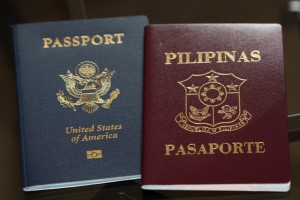 Last year my soccer buddy and long time friend Nate Burkey had mentioned to me that he was about to embark on a new journey to the Philippines to play locally and try out for the national team. He had suggested I look into it and that I consider joining him on a new experience that would allow us to reunite with the Philippines in a way where we can incorporate the sport we love with a cultural connection like none other. At the time, I didn't think much of it after coming off a long season in Hong Kong and feeling very worn out by the extensive season. I told him my intentions were to expand business and kick start my career outside of being a just a soccer player. So, after several months not knowing if my passion for the game would reignite a kind of training drive and motivation needed to compete at a higher level, I felt an urge like I haven't felt before. When considering and planning out my goals for the 2009 Hong Kong season it was quite clear what my intentions were for my experiences there. My hopes were to play well on an established professional level, and to learn about my family, my heritage and the traditions of my Chinese culture. Finding and establishing myself as a player and person became the forefront of my drive. Now that the same oppurtunity to go to the Philippines presented itself, I had to ask myself "Why have I not fully considered taking that same steps to find myself as a Filipino as well?". It daunted on me that not only was playing in PI and learning Filipino culture an experience that couldn't be pasted up, it was absolutely imperative for me to embrace my Filipino side, inorder for me to fully understand my true identity.
With playing, training and competeing in a new light, I have been inspired yet again to not only take my game to a new place, I have decided to emark on a journey to pay tribute to my Filipino side and truly embrace what it means for me to be a Filipino-Chinese-American. This July, I reported my birth to the Consulate and applied for my Filipino Passport. After obtaining my PI Passport on August 1st, I now  find myself writing this in the counrty's capital, Manila. My journey to the Philippines started with an idea implanted, that grew with hope, inspiration and motivation to explore, live and learn. With passport in hand I am ready to take on my next steps. Big thanks to my childhood friend for shedding light on the importance of embracing my Filipino half. Nate has since went on to represent the country, as a member of the Filipino Azkals making history in the first round of the 2014 World Cup Qualifiers and scoring in his debut match agaisnt Sri Lanka.
Stay tuned for more on my journey through the Philippines.
Please be sure to Follow Me on Twitter @LextonMoy to keep undated with all that is going on with the Philippine Azkals, Kaya FC, and my experiences living in Manila and Traveling Asia!