Founded in 1941 and based in Kansas City, Kan., the National Soccer Coaches Association of America has grown into the world's largest soccer coaches' organization that serves members at every level of the game. The NSCAA works every day to inspire coaches and ignite their passion for the game so they pass it on to players and others in the soccer community. We fulfill that goal through three core values: "Learn. Participate. Belong."
"Are you wondering what happened to NSCAA State, Regional and National Diploma? Are you unsure of what your previous State, Regional or Advanced Regional Diploma is now equivalent to? Perhaps you are looking to take the next NSCAA Coaching Course but you're unsure of what the next level is?"
If you are wondering about some of these questions you are not alone. Here is a overview of what the former NSCAA Coaching course are now called. After many year of providing coaching education to thousands of aspiring coaches and further the education of many experienced coaches from around the world the NSCAA has revised its Coaching Course menu from its previous categorization to a new tier system. Below is a chart of the former diploma names and their NEW equivalent names.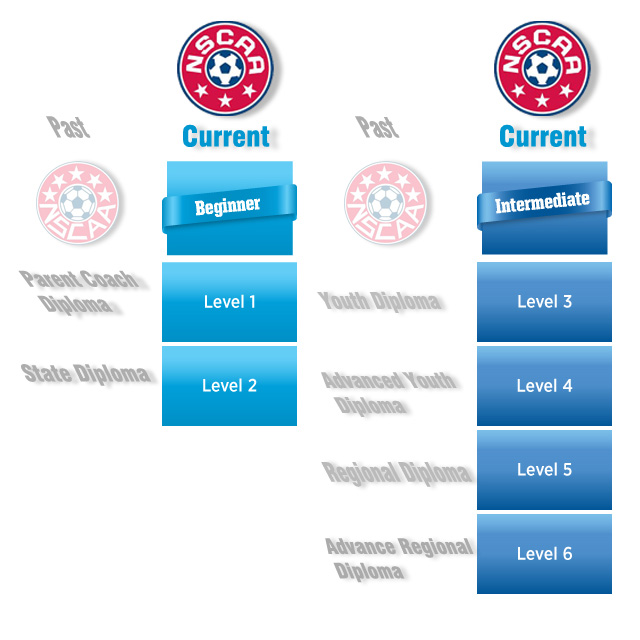 See how these Courses fit into the entire NSCAA Coaching Course Menu. Goal keeper coaching courses remain the same, and the recent addition of High School Coaching course also remain the same. For the Advanced Course, the respective names are still the same, namely the National Course, Advanced National and Premier Diploma. A notable addition in the Advanced coaching section is the Master Coach Diploma. Another note worthy category is the Director of Coaching section, with its Direction of Coaching, Member Club and Club standards Courses.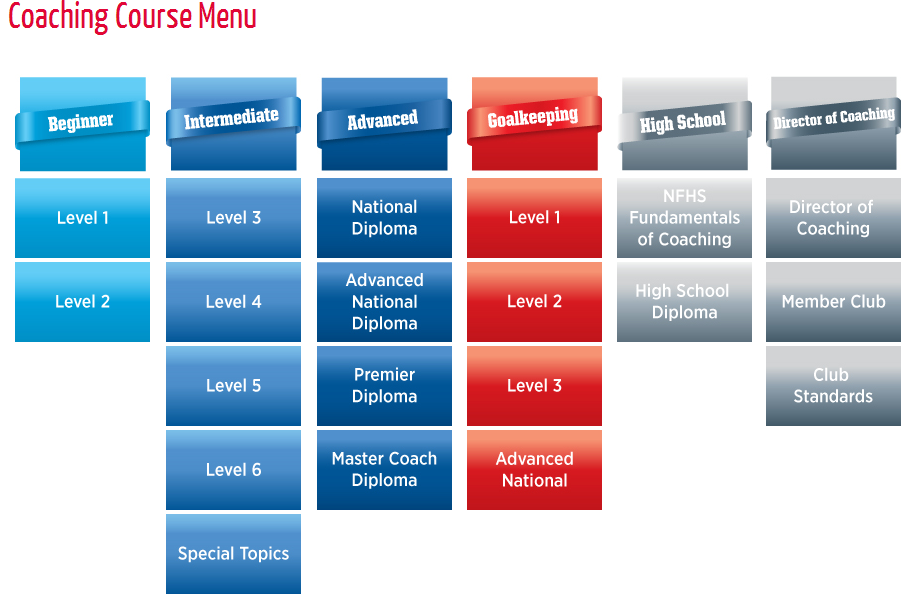 See How to get Soccer Coaching Certification: USSF and NSCAA for full listing of USSF and NSCAA Coaching Courses.