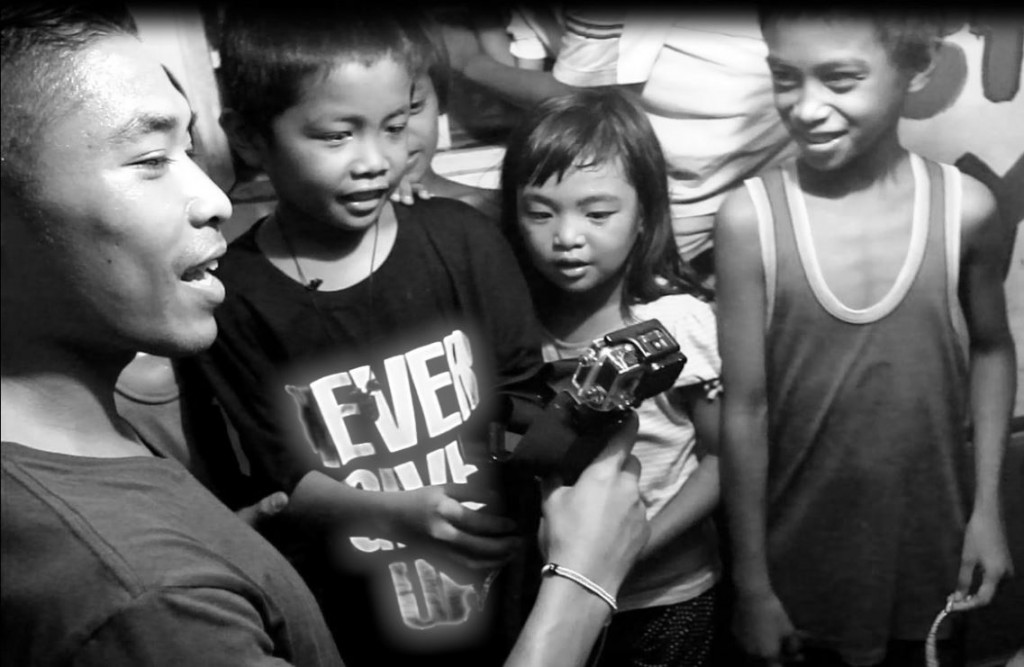 This weekend, I had a chance to visit The Fairplay for All Foundation in Payatas, Manila. In our preparations from our Run Beyond Borders, my visit to the the organization was quite special. I had the amazing opportunity to bit farewell to the old drop-in center, to which many kids in Payatas have called their second home, their sanctuary, and their source of fun and education. It was just over a year and a half ago, when the FFA Foundation had moved into their current drop-in center. It was a privilege and an honor then, to be one of the first ones to help clean out the wreckage as the property was handed over. Although in disrepair, the location was central and the potentials were limitless. Roy and Naomi saw it's worth and turned it into safe haven for the street kids of Payatas to grow and flourish.
To see the drop-in center for the last time before the foundation moves to its new home a short distance away, I can't help but feel the development and expansion of the collective efforts by everyone involve in its success. In a couple months the foundation will relocate to a house, much larger and suitable for the plans it has for the children. With more space, sponsors, generous donors and project collaborations, the organization will yield an even greater impact to the community.
It was a real treat to be able to play games with the kids, have a kick around outside, prepare food with them, make mosquito catchers, visit the new drop-in center (still under renovation) and just be in the presence of a true family. The way the children react to structured and guided activities really shows their hunger for education and their willingness to learn. I had an absolute blast just being able to revisit a special place in Payatas and a special place in my heart called "being a kid."
Unlike previous visits, I came with photography Kurt Alvarez in order to capture some of the finer moments that happen everyday at the center in hopes to create short video documentation of what the center is all about and the great things Roy and Naomi do on a daily basis. I also unleashed a GoPro camera to the kids and they took turns filming anything they wanted. It was great fun seeing their imagination and their sense of adventure behind the lens of the camera. I can't wait to share their footage, along with our experiences on the day.
I want to thank The Fairplay for All Foundation for always treating me with a fulfilling day of joy and inspiration. I look forward to visually creating and capturing what I feel and experience everything I visit, and I hope to share that with the rest of the world very soon. Again thank you Naomi and Roy for your work, passion and dedication to the kids. It truly is an inspiration to us all, and it makes me constantly reconsider what I can do to make changes in the lives of others.
Side Note: Cooper and I will be running the Laguna International Marathon on June 9th 2013, under our first cause called The Run Beyond Borders in order to raise funds for a vehicle for the FFA Foundation. if you are interested in helping us reach our fund raising goal, please visit http://soccerpirrs.com/run-beyond-borders/ OR simply click "DONATE" on this page. To learn more about the FFA Foundation visit their landing page http://soccerpirrs.com/ffa-foundation/ where useful links and contacts can be found.