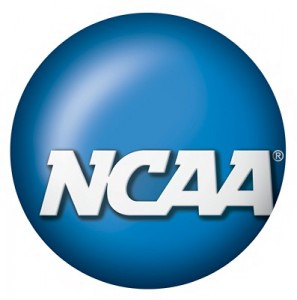 Spirrsblog.com November 4, 2010
So, What is the next step here in America? Every year thousands of Collegiate Soccer Players from each NCAA Division graduate with the same questions at heart: Where's the next team I will play for? Some will find themselves trying out for local and domestic teams, some will settle for recreation leagues, some shoot for trials in the MLS, D1, D2 or PDL, some might seeks trials overseas, some might settle for weekly games on the Tele and stop playing indefinitely, but either way they have this uncertain feeling of "what next?"
Let's take a step back and see how many players get to the MLS in America. According to recent research, only 1.6 percent of all NCAA male senior players will be drafted by a MLS team. So, you think, what about the 98.4 percent of players?
As I mentioned in my College Glimpse post, for some it is quite liberating to feel that another soccer chapter has completed, and of others a bit saddening to know how uncertain the future will look in terms of kicking the ball around. Juggling between taking a break from the game and traveling, finding a job and working right away, and pursuing teams and trying out, the possibilities are quite daunting.
When I graduate in 2008 I didn't stand alone with this overwhelming feeling as to what I should pursue. I certainly wasn't in the 1.6 percent of college seniors drafted to the MLS. What did I do? Like most, I took some time away from the game, packed my bags and traveled a bit. At that time I started Spirrsblog.com with my first post "Note from Spirrsguy" highlight this very feeling of where to and what to do next.
After spending significant time volunteering in South Africa, I returned to the states and sought comfort in what I was passionate about. Although I did not come back to playing on any professional team, at the time, being apart of the game through coaching and amateur teams was just enough to satisfy my need to be in and around soccer. As the weeks went by, the restlessness grew and returning to part-time teams and coaching kids really made me reflect on how much time I have left to play. The fire burning from within changed my mentality toward getting to the next level. It prompted me to write "Essential Components of getting to the Next Level" where I reflect on how prepared I was at that time to get signed by a pro club. The reflection made me realize a few very important aspects of becoming a professional and absolute thing I needed to have before I even consider trying out for any teams: 3 Pre's; Pressure, Preparation and obvious Prefix (prior to).
Setting goals, applying pressure to be prepared and doing all in advanced will give anyone a good measurement of readiness and ultimately success. If you are one of the 98.4 percent out of college looking for direction, ask you self: how much do I want to get to any next level? Do I have to determination to apply the right amount of pressure on myself? Do I have and can I get what I need to be prepared? And to address the third "Pre" (doing it all prior to trying out): If the club of your choice invited you to a trial tomorrow, will you be ready?
Evaluating personal goals and determination will get anyone closer to get that break. Proper planning will get you to the do the door step and proper execution will get you through. Please Share your stories and experience with the Spirrs Team and we will highlight your personal "NCAA to Pro Start" story!
Next, we will look at Goal Setting and Finding the Right Level and Club. Stay Tuned.