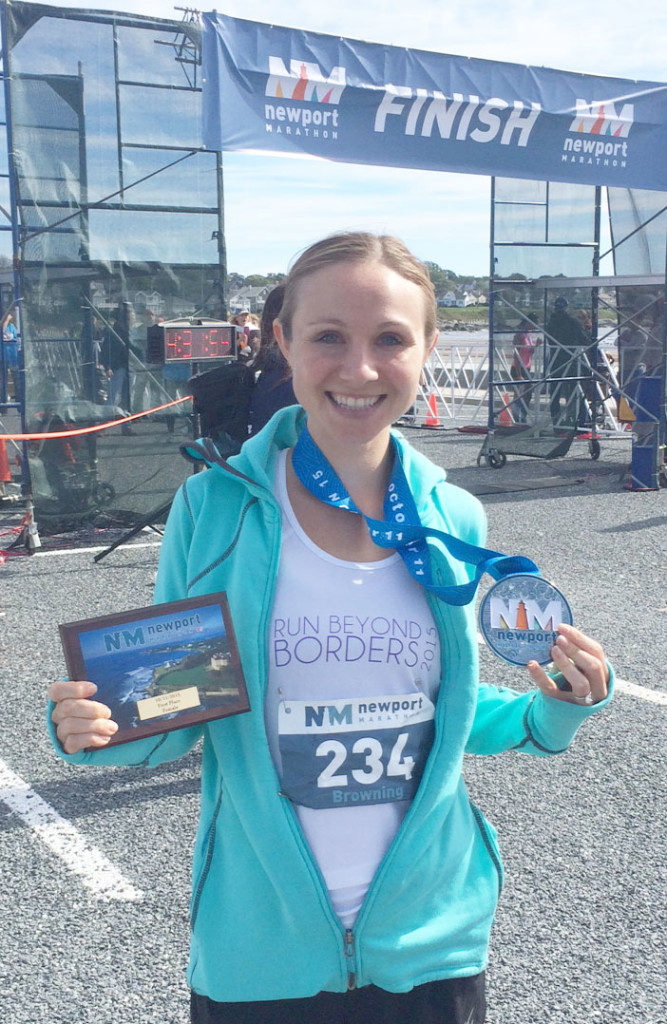 This past weekend Cooper and I finished the Newport Marathon that took place in Newport Rhode Island. I finished just under my target time of 4 hours crossing the finish in 3:48:52. Cooper also finished under her target time of 3 hours and 40 mins with an exciting women's overall first place finish breaking the bannister in 3:20:51.
The course was absolutely incredible. The views were spectacular and we could have asked for better weather. Although we ran separately, due to the fact that I refuse to and simply can't hold Cooper's pace, we still ran with a similar drive. I remember when Cooper first expressed interest in running a marathon a few years ago. Like many other we too wanted to run for a cause to make our physical efforts more meaningful. We started Run Beyond Borders to match our passion for helping those in need with events that will challenge us both physically and mentally.
For our second Run Beyond Borders run, this marathon was particularly emotional. Leading up to the race, thoughts of destruction to Middletown and homes ruined made it hard, but with stress and turmoil can come real inspiring. After visiting California a week prior to the marathon, I came back with a sense of strength only friends and family from Middletown could have shared. Through the devastation the spirits of a community shined bright and the neighborly support truly moved me. When the course got tough, this spirit helped me through.
Crossing the finish line is only one part of our efforts. Training and preparing our bodies to run a course goes hand in hand with doing something good for others. We ask that everyone who shares our celebration in finishing the marathon also share our motivation to help rebuild a special town affected by the Valley Fires. We are still fund raising and hope that we can collectively contribute to rebuilding Middletown.
Congratulate Cooper by sharing this post and our links to our fund raising champaign https://www.youcaring.com/RBBrebuildmiddletown
Thank you all for your continual support!