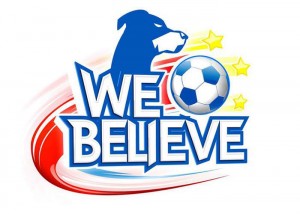 I was born and raised in Chinatown, New York City to a Chinese Father and a Filipina Mother. Growing up in Chinatown with my older sister, we were brought up in a household that was for the most part traditionally Chinese, that included my parents and my grandmother and my late grandfather. Although my sister was born in the Philippines and spoke Tagalog at a young age, she and I attended Chinese School and spoke mostly Chinese and English at home.  When I was younger, it was not uncommon for me to go to temple with my grandmother and go to church with my mom.  I guess you would say, I was brought up in a very open minded home environment, not to mention the culturally diverse city I called my playground.  My mixed family dynamic, my one-of-a-kind Chinatown and my diversely, larger-than-life city really created quite a unique identity I call myself.  From as long as I can remember, I have been on an ongoing search to find, create, recreate and transform who I am.  And I guess we're all looking for the same answer to the question: Who am I?
Over the years, I have been able to slowly piece together the puzzle of my identity by experiencing, learning, and living the life that has been presented to me and the life that I have created. What I realized in this journey is that the journey never ends. The puzzle will never be complete. It is always transforming and always changing. I realized that this transformation is what keeps us going and what makes life worth living, from the triumphs to the tragedies and from the happiness to the pain. The valuable lessons that we learn, the things we experience and life's controllable and uncontrollable moments are all apart of our identity set forth for us to embrace, create and recreate.
At a young age I was exposed to a very special sport introduced to me by my greatest teacher, mentor, and adviser. This person I called Dad. Through the years my father taught me all about Soccer, but more importantly he showed me soccer through the eyes of life experiences.  He taught me that lessons in the game are no different than life lesson, and he instilled in me a notion that whatever we do whether is it soccer or anything else, that the lessons learned are most imperative to creating experiences that shape who we are and who we will become. Today, I am lucky to say that the sport I come to love has gratefully become a  means for me to not only find who I am, it has become a means of creating self identity.
In 2009, I was able to further explore my Chinese heritage by playing in the Hong Kong First Division. I move to Hong Kong and decided that football would be only a fraction of what I would take from my experience there. To the public, I was an American Born Chinese (ABC) from New York who wanted to play soccer in HK because he spoke Cantonese. For myself, I was was an Chinese-Filipino American from Chinatown NYC, who saw a chance to play at a professional level in a country that could reconnect him with a part of his culture and heritage, while learning it's traditions, values and language.
Now, I have the same opportunity, to not only play the beautiful game in a beautiful country, I have the amazing chance to reconnect and learn more about my mother's country.  Only this time, my exceptions for myself are much higher. Prior to coming hear I didn't speak Tagalog and Filipino culture, value and traditions have been quite unfamiliar to me. I have momentarily traded the streets of Chinatown for the Streets of Manila and I, Lexton Dela Cruz Moy  have made a BIG commitment to learn, experience and embrace the Filipino language and tradition.
"I am a "Asong Kalye" from the streets of Chinatown… I am a Chinoy "Asong Kalye" from America… I am a Pinoy "Asong Kalye" living in Manila… And I will Become a Philippine Azkal that represents all "Asong Kalye" like me."
Please be sure to Follow Me on Twitter @LextonMoy to keep undated with all that is going on with the Philippine Azkals, Kaya FC, and my experiences living in Manila and Traveling Asia!