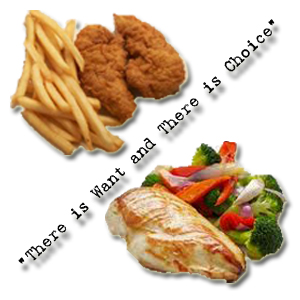 Read Part 2 of the Body Transformation Series: Routine and Rest
After setting my goal for a body transformation, based on overall health, playing performance and to be honest, getting lean and shredded, I knew that there were certain parts of my diet and daily consumption that really needed to be addressed. As I mentioned in my first post Last years Start to a New Life Resolution, this 2 month trial period was to, finally, for the first time in my life make an effort to consciously examine my own habits. Remember, my goal wasn't to lose weight and wasn't necessarily to gain mass amounts of muscles, rather it was a reexamination of what I have been doing all my life and seeing if a lifestyle change could take effect.
Throughout my playing career, schedule maintenance and physical upkeep has always been apart of my routine, but perhaps for the wrong reasons. In order to be a top athlete and maintain or excel in performance there are many components of physical fitness that need to be considered. Throughout this time, "health" was a direct correlation and an inadvertent result of needing to perform and maintaining fitness. You can say that there is a reciprocal relationship to being healthy and training to perform. Both go hand in hand, and both have significant effects and result to the other.
"Just because you are physically fit, doesn't necessarily mean you eat healthy…"
What I have encountered, experienced and have seen through the many different levels of competition is that there is general disregard for healthy eating and a healthy lifestyle due to the fact that the health benefits of the profession is "enough." For example, and I was guilty of this as well, some athletes might think that eating anything they want is perfectly fine, because they can burn it off, or they feel that they need or can increase caloric intake with junk food because their bodies need fuel from burning so much. In either case, I knew this is where my transformation would start when it came to a healthy diet.
I can't say I have ever been a junk food junkie, but I've had my fair share of foods that my body didn't need. So for this lifestyle change of mine, my first step was to be conscious of what was going into the fuel tank. Understanding that food is a source of fuel, much like gas is to a car, really reminded me that eliminating unnecessary items in the tank would make for a cleaner engine and a cleaner system.
I'm not going say I stuck to a strict diet plan and cut out certain foods all together or that I painstakingly endured a grueling diet plan. This was exactly what I didn't want. Again, a lifestyle change was the goal, not some short term experience to see how ripped I could get, only to gain quick results and loose it shortly after. So, my plan was to reeducate myself with simple principal I have always known but chose to somehow disregard about the healthy food options. It was a simple conscious effort to think about what I needed to put into my body before I did so.
This simple concept of thinking before you consumed made it easier to plan meals and ultimately find alternatives to what I wanted and what my body needed. Taking concepts from the Paleo Diet, and a fiber, nutrient, vitamin and protein rich diet I simply set off to find healthier options of things I already ate. I increased my lean protein intake while lowering the intake of sodium, sugar and bad carbohydrates. In regard to the Paleo Diet, staying away from process foods was impossible for things like pasta, brown rice and whole wheat bread, but it gave me perspective of how much processed foods we consume on a daily basis. This understanding didn't complete reconstruct my diet but it certainly gave me a critical eye allowing me to think before consuming.
"Dieting shouldn't be a short term fix or a cram within a hell week, it should be a progressive lifestyle change"
I guess that biggest thing I've learned is that cutting out the bad, doesn't mean cutting out everything and eating like our hunter-gatherer ancestors. It simple means eliminating unnecessary fats, sugars and sodium while increasing fresh lean meats, vegetables and fruits. Throughout this process I can honestly say it's worth more to me now to fill myself with things that, at the very least can contribute to my nutrient consumption, rather than a overly sweet or savory snacks pleasurable to the pallet. I can still eat deserts and fried foods for example, but significantly less. Will it kill me if I do? No, not so much, but do I know there are healthier options? ALWAYS…
Jump to Body Transformation Sections: